With Elon Musk's Twitter takeover edging towards completion, The Roundup has had to look elsewhere for inspiration, but of course, there's all manner of great stories out there. Here are some you may have missed.
News
Top 50 news sites in the world: Almost all the biggest sites see traffic boosts amid war in Ukraine
pressgazette.co.uk
First this week, the ongoing war in Ukraine has corresponded with widespread traffic growth on the world's largest news sites, according to Press Gazette's Aisha Majid. The New York Times has seen by far the largest growth, with a 76% increase in page visits over last year, but others have posted strong figures too, with both dailymail.co.uk and cnn.com seeing 17% increases.
These results would tally with the booms experienced during other politically charged recent events such as the Trump administration and the COVID-19 pandemic, and display the public's ongoing appetite for trustworthy news.
Hot on the heels of the EU's landmark Digital Services Act, The Telegraph reports that the UK's Secretary of State for Digital, Culture, Media and Sport, Nadine Dorries, is believed to be pushing ahead with the creation of a new watchdog to crack down on anti-competitive behavior by big tech.
The new Digital Markets Unit will force tech companies to allow access to their algorithms, as well as ensuring that news publishers are paid for their content, and will have the power to levy fines of up to 10% of global turnover.
The time frame for this, however, remains very much up in the air.
Analysis
Last month, Meta released its financial results for the quarter, revealing that, despite an increase in user numbers, revenues grew at their slowest rate since Facebook's flotation in 2012. In contrast, TikTok is projected to exceed Meta-owned Instagram in ad revenue by 2024, and has already passed the 4bn user mark. Coincidence? Mark Zuckerberg thinks not.
In response, the Meta CEO has announced that Facebook will increase the involvement of AI in recommending content to users' Feed, while reducing the power of its social and follower graphs, changes which, as the CJR's Mathew Ingram notes, may prove to be deeply significant.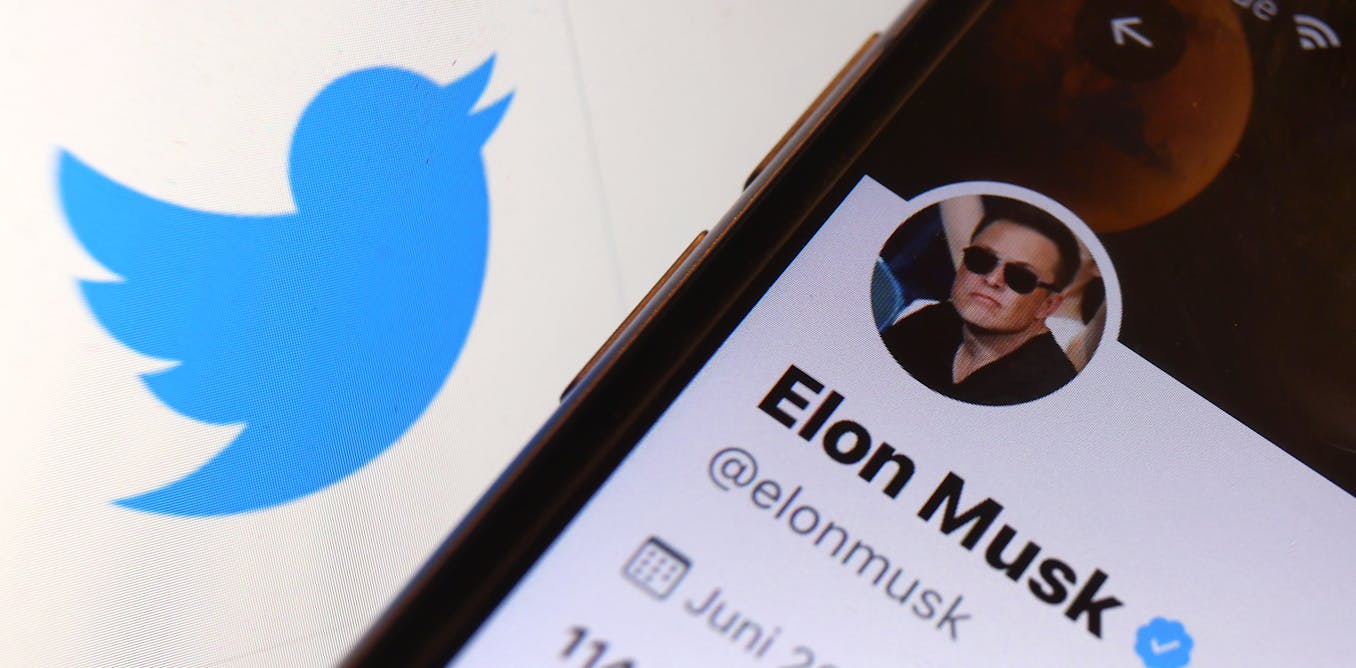 Elon Musk is wrong: research shows content rules on Twitter help preserve free speech from bots and other manipulation
theconversation.com
Much of the debate around Elon Musk's acquisition of Twitter has been concerned with Musk's views on free speech, and to what extent his 'free speech absolutism' would impact safeguards against online abuse.
Here, Professor Filippo Menczer of Indiana University, presents research suggesting that stronger moderation rules in fact promote, rather than hinder, free speech.
Industry
"We need to be interesting": Editors of metro dailies talk about their biggest opportunities and challenges now
www.niemanlab.org
Metro dailies are in a unique position: ostensibly local papers with enormous reach. In this panel discussion at the Harvard Kennedy School's Shorenstein Center on Media, Politics, and Public Policy, figures from papers such as the Boston Globe, The Minneapolis Star Tribune and The Seattle Times, talk about the pressures they face to capture attention, and the possibilities they've found for innovation.
Digital subscription economy to grow to 1.5T by 2025: Key trends for publishers | What's New in Publishing | Digital Publishing News
whatsnewinpublishing.com
And finally, we don't need to tell you that digital subscriptions are big business right now; and it's going to get even bigger. According to research featured in What's New in Publishing, the market for digital subscriptions is only likely to grow in the coming years and could even reach the headline figure of $1.5 trillion.
Even if these figures prove optimistic, the evidence seems to suggest that publishers' digital subscriptions have the financial potential for sustainable, long term stability.